From Sky Sports: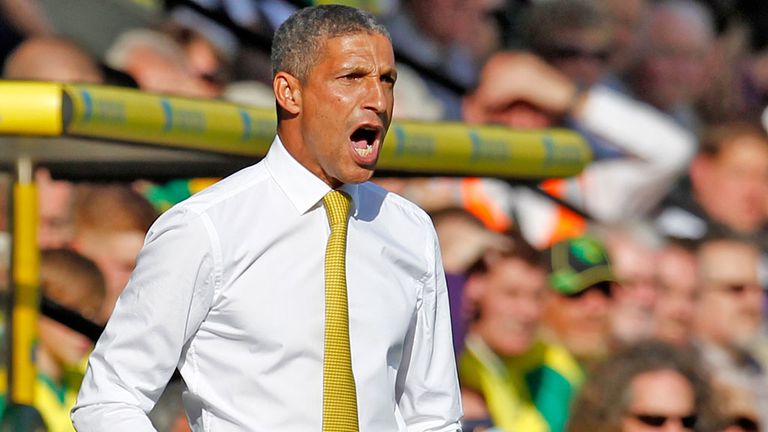 Chris Hughton: leading the fight against racists in football
Chris Hughton is "disappointed, sad and angry" that he and others still have to face up to racism in the modern game.

Norwich have vowed to ban for life any fan found guilty of racism after their manager was the target of online abuse for the second time this season.

Supporters reported an offensive comment on an unofficial Facebook page and police are investigating. A similar incident earlier this term, when a comment was left on a social networking forum, has been treated as a hate crime.

UEFA, meanwhile, has on Thursday afternoon charged CSKA Moscow with the "racist behaviour of their fans" after Manchester City's Yaya Toure complained of monkey chants against him during the Champions League match in Russia.

Hughton, the Premier League's only black manager, admitted he was uncomfortable because racism should have been stamped out.
Regards my own situation I am disappointed, sad and angry, it is all of those emotions.





It is not something that I should have to deal with, but it is something I am having to deal with.





It is in the hands of the appropriate authorities and I am quite sure the correct action will be taken.
Hughton believes stronger action is required to deter the racists, particularly within the wider European game.

The manager added:
They need to put themselves in the position of the ones who are being targeted and it is not nice, let me tell you.





I think most of the penalties these days seem to be fines. Fines are easily paid by the bigger clubs. Do we need harsher penalties? Yes, we do, absolutely.





The only way you will see an about turn and improvement is when you have harsher penalties.





It was a big Champions League game so UEFA have a real opportunity to do something. I think the punishments have to be a lot sterner, something that hurts a little bit more.